Until recently, TRUNEWS knew Dr. James Garrow as the founder of the Pink Pagoda organization which rescues baby girls from government sanctioned infanticide in China. Now, Mr. Garrow has revealed himself as a former U.S. Intelligence operative with first-hand knowledge that deaths of Andrew Breitbart, Michael Hastings, and now Tom Clancy are connected and can be traced back to attempts to expose Barack Obama as a foreign Saudi plant – a fact that is common knowledge among intelligence communities throughout the world.
Also available @ blogtalkradio.com
—————
Jim Garrow Reveals Career As Covert CIA Operative, Says Breitbart And Tom Clancy Murdered By Obama Administration
A NOW THE END BEGINS EXCLUSIVE STORY: Listen to our original 10/06/13 interview with Dr. Jim Garrow: How Obamacare Will Be Used To Destroy The US Constitution
On tonight's The Wise Shall Understand Radio Broadcast, our guest was Dr. Jim Garrow whom you may remember shocked the world by saying this back on January 21, 2013:
"I have just been informed by a former senior military leader that Obama is using a new "litmus test" in determining who will stay and who must go in his military leaders. Get ready to explode folks. "The new litmus test of leadership in the military is if they will fire on US citizens or not". Those who will not are being removed," – source.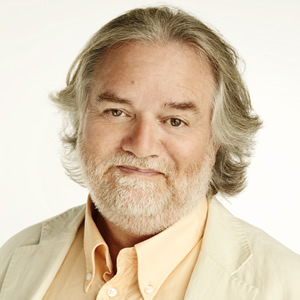 Dr. Jim Garrow reveals himself to be covert government agent.
As a long-time friend and guest on NTEB Radio, we know Dr. Garrow to be a previous Nobel Peace Prize nomineeand executive director of the Bethune Institute's Pink Pagoda Girls school and rescue outreach in China.
But on this night, Dr. Garrow made the amazing revelation – on our show for the first time anywhere –  that he had, in fact, right up until this past Wednesday night at midnight, spent 45 years as a covert CIA operative.
Garrow said that as a result of his "litmus test" statement in January, he was outed from the agency by Obama, and forced to accept early retirement.
But the revelations didn't stop there.
In addition to revealing that Andrew Breitbart had been killed under orders from Obama administration officials, he also said that spy thriller novelist Tom Clancy had also be killed in much the same way, and for the same reasons. Garrow said that Clancy had been spoon fed inside information for years from covert operatives for his novels, and he knew too much. Interestingly, when asked about where he got his ideas for his novels, Clancy had said this before he died:
""I hang my hat on getting as many things right as I can," Mr. Clancy once said in an interview. "I've made up stuff that's turned out to be real — that's the spooky part." NY Times
A little too real, as it turns out. Dr. Garrow said the reason no autopsy was performed for the first 5 days is that it 'takes that long for the chemicals he was poisoned with to work their way out of his body'.
Lastly, he revealed that Obama's administration was made up of Marxist Muslims who all take their orders from Senior Adviser to the President, Iranian-born Valerie Jarrett. Dr. Garrow said that it is well known to intelligence agencies all over the world that Obama is a foreign plant who was placed on the path to the presidency by ultra-rich Saudi nationals This is why, Garrow said, that all of Obama's education records have been permanently sealed.
Garrow paints a bleak picture of a compromised America that is collapsing under internal attack from foreign forces.
Keep on reading @ nowtheendbegins.com
The Freedom Report (TFR) produces, categorizes, and disseminates written, audio, and video content to report and provide a collective resource for topics important to visitors. TFR utilizes designed placement of text, audio, and video into specific categories in order to clarify ideas, illuminate attributes and bring attention to related material.
Please report any infringing content to Dave@thefreedomreport.us TFR regularly reviews internal and external correspondence and will immediately remove infringing material or disable access to it upon notification.
Notice to subscribers: User accounts are subject to immediate termination upon notification of submissions containing infringing material.
---
David Freedom
is a financial industry veteran. He has held positions as a Financial Advisor, Relationship Manager and Operations Manager working for public and private financial institutions. Currently he holds a leadership position within a large financial firm. Mr. Freedom focuses on financial markets, world economies, geopolitics, precious metals and monetary policy. Motivated by his desire to educate and empower his readers, Dave writes unencumbered by corporate agendas to shed light on policies and practices that threaten financial markets.
The Freedom Report.US is devoted to open discussion on the most important topics of our time. Dave combines original content with that of thought leaders across the world committed to service to God and being faithful stewards of His creation.
Contact: Dave@thefreedomreport.us
-----------------
Freedom's Desk